Route
Hike over the lonely high Jura plateau, down to the valley floor. The scenic, contoured stage passes the Angenstein gorge, Pfeffingen ruins, Nenzlingerweid nature reserve, Jura village of Blauen, moated castle of Zwingen and finally the old town of Laufen.
Shortly after setting out, the first highlights appear in the shape of Arlesheim Cathedral and the Ermitage, the most significant English-style landscape park in Switzerland. The trail continues to Seewen through the unrivalled landscape of the Gampen Plateau and its tower vantage point.
From Gempen you need to follow the hiking trail to Rheinfelden. After there the idyllic Rheinuferweg links the well-kept towns of Laufenburg and Säckingen, passing their monumental river power stations. At Säckingen you cross Europe's longest covered wooden bridge, dominated by the Fridolinsmünster.
Picturesque views of the end of the Untersee with the old town of Stein, Isle Werd and Hohenklingen Castle. The route from Kreuzlingen along the shores of the Bodensee to Romanshorn gives you a true holiday feeling.
Starting Point
End Point
Rheineck, Zollstelle
Which cities and towns does the E-path pass through
Soyhières, Dornach, Arlesheim, Gempen, Liestal, Rheinfelden, Stein am Rhein, Kreuzlingen, Romanshorn, Rorschach, In der Egg, Rheineck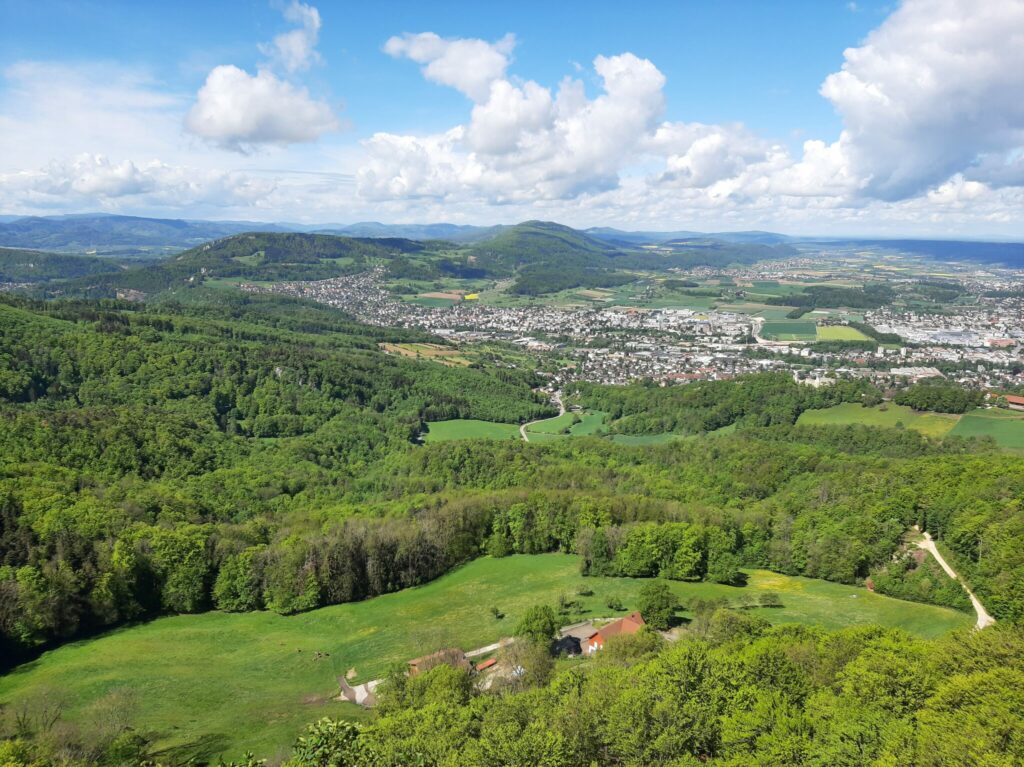 Length
About 188 km
Ground path of the E-path
ViaJura, ViaSurprise, Kulturspur Appenzellerland, Rheintaler Höhenweg, Bodensee-Uferweg
Responsible organisations
Publications
There is no publication for E5 in Switzerland as a whole. But SchweizMobil has several maps that cover the route.
schweizmobil.ch/de/wanderland/routen/route-080.html
schweizmobil.ch/de/wanderland/routen/route-032.html
schweizmobil.ch/de/wanderland/routen/route-022.html
schweizmobil.ch/de/wanderland/routen/route-086.html
schweizmobil.ch/de/wanderland/routen/route-0919.html
Maps
SchweizMobil (see above)
Official map showing all hiking trails (swisstopo)
Marking system
Switzerland has three types of hiking trails which are marked differently:
Crossing other E-paths
E1: Kreuzlingen
E4: from Stein am Rhein till Gaissau Zoll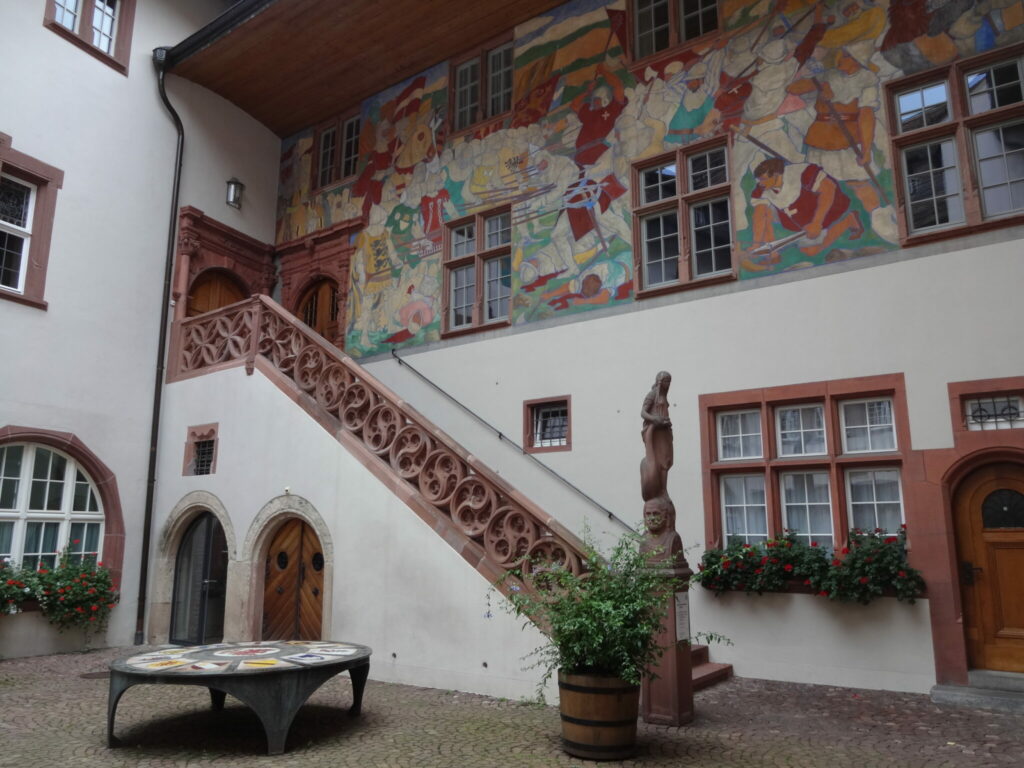 Practical
Accommodation
There are many ways to accommodate, e.g. Wanderhotels
Food
You can buy food in a supermarket or visit a bistro, café or restaurant. Alternatively, there are fireplaces along the way.
Travel
Almost all stops on the E5 are connected to public transport. This is the official website of Swiss federal railways: SBB CFF FFS
Here you can plan your hike: Plan'n'hike
Gear
What is always needed: shoes suitable for the hike, rain and sun protection, warm clothing and a snack.
schweizer-wanderwege.ch/de/wandern/vorbereiten/ausruestung
Links
schweizer-wanderwege.ch/de/ueber-uns/verband/die-kantonalen-wanderweg-organisationen
---