Route
From coast to coast
Stretching from Liverpool at the Irish Sea to Hull at the North Sea, the Trail passes through a wide range of urban and rural environments including national parks, industrial heritage areas, coastlines and city centres.
Developed using existing resources wherever feasible, the Trail uses canal towpaths, disused railway lines, riverside pathways, urban cycle paths and minor roads for the majority of its course.
Beautiful countryside, villages, castles, abbeys, minsters, historic bridges, canals, wooded valleys and rugged hills abound along the route.
With the exception of some Pennine areas the Trail is relatively flat so provides easy progress for families, the elderly and people with physical difficulties.
Starting Point
Sailing from Ireland to Great Britain, the E-Path 8 starts in Liverpool
End Point
In Hull, the Great Britain part of the E-Path 8 ends. From here you may sail to Hoek van Holland close to Rotterdam in the Netherlands, to continue your way.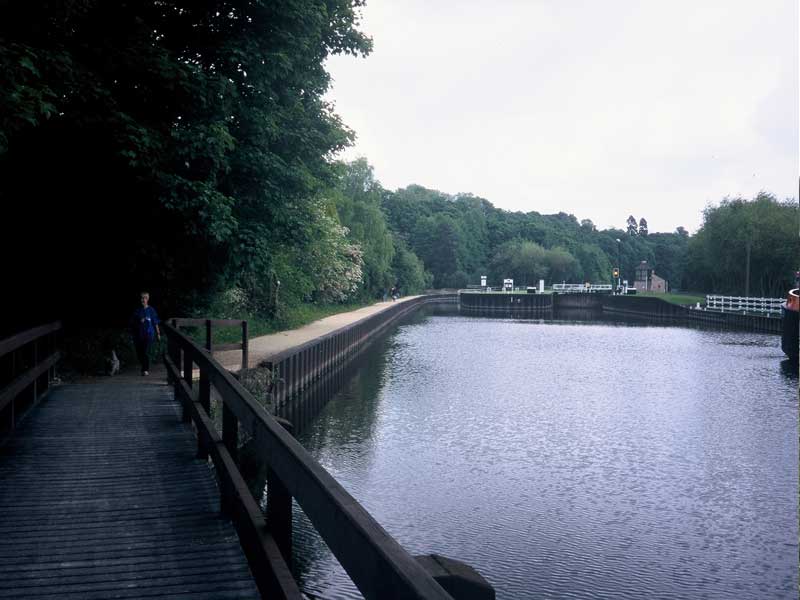 Which cities and towns does the E-path pass through?
Liverpool, Halewood, Widnes, Warrington, Sale, Stockport, Hadfield, Penistone, Conisbrough, Selby, Hull
Length
292km
Ground path of the E-path
At the suburb of Liverpool in Belle Valle the E8 meets after 12 km walk the
Trans Pennine Trail and follows it till Hull.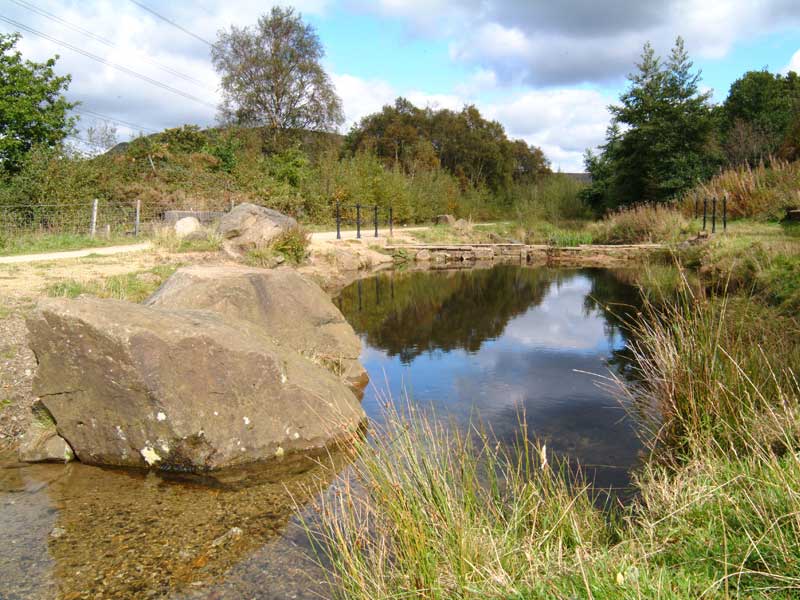 Responsible organisation(s)
If you encounter any problems on the Trans Pennine Trail, please contact the Trans Pennine Trail Office. However, maintenance and development on most of the Trail is the responsibility of the relevant local authority, and you may also wish to contact them directly. If you do, please send a copy of any correspondence to the Trail Office for monitoring purposes.
Click for full list.
Publications
Maps
Marking system
Crossing other E-paths
After about 100km at Broadbottom and at North Ferriby, just 10km in front of Hull, the two E-Path E2 alternative routes cross the E-Path E8.
Practical
Accomodation
Food
Travel
Gear
Links
References
Helmut Schuster
---
---