109 km, 6 stages and 3 landscapes: these are just a few key facts about the new long-distance hiking trail Venntrilogie, which was officially opened on 29 August in Eynatten.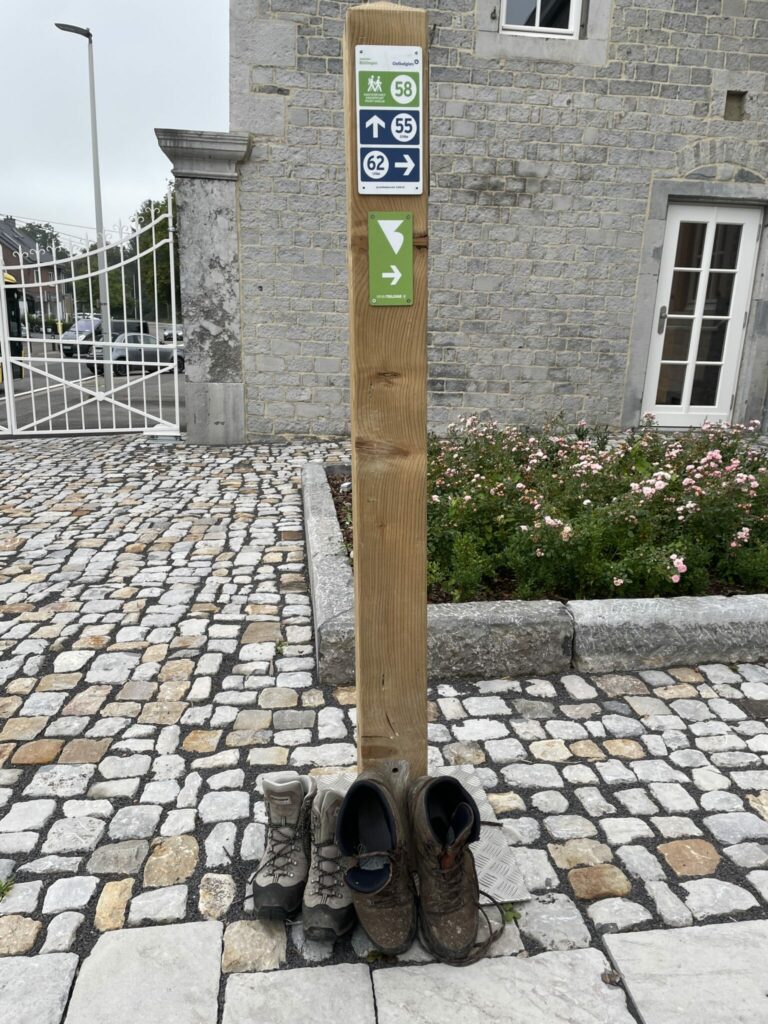 Just 100 metres from the route, project manager Jef Schuwer presented the route, which was developed as part of the Rando-M Interreg project and explained its function as a gateway to East Belgium. Sandra De Taeye, Director of the East Belgium Tourism Agency, spoke of the Venn trilogie as a model of a living Europe, which contributes to "thematically linking cross-border hiking trails".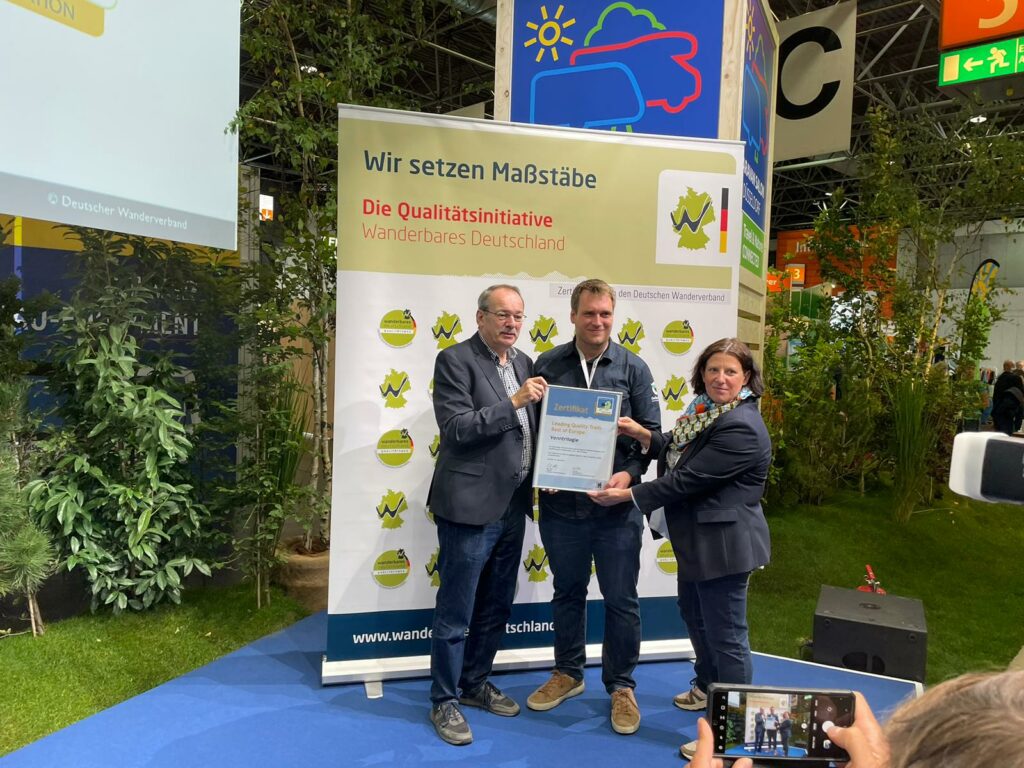 Minister Isabelle Weykmans highlighted the increased interest in hiking trails in recent years and emphasized the role of quality hiking trails "to promote regional value creation and contribute to sustainable development".
As part of the opening, the high quality of the hiking trail was also awarded: Sandra Bertholet, on behalf of the European Ramblers' Association, presented the Venntrilogie with the certificate as a "Leading Quality Trail – Best of Europe".
Thus, the Venntrilogie is one of the best long-distance hiking trails in Europe. Welcome to the LQT family!
Link: The Venntrilogie: three hiking routes for an intimate connection with nature – East Belgium (ostbelgien.eu)
---