Kullaleden was the third trail in Europe certified as LQT. Today there are 22 certified trails as well as the LQT family has grown with LQT Day Walk and LQT Region.
The event took place with a walk from Mølle to Kullaberg.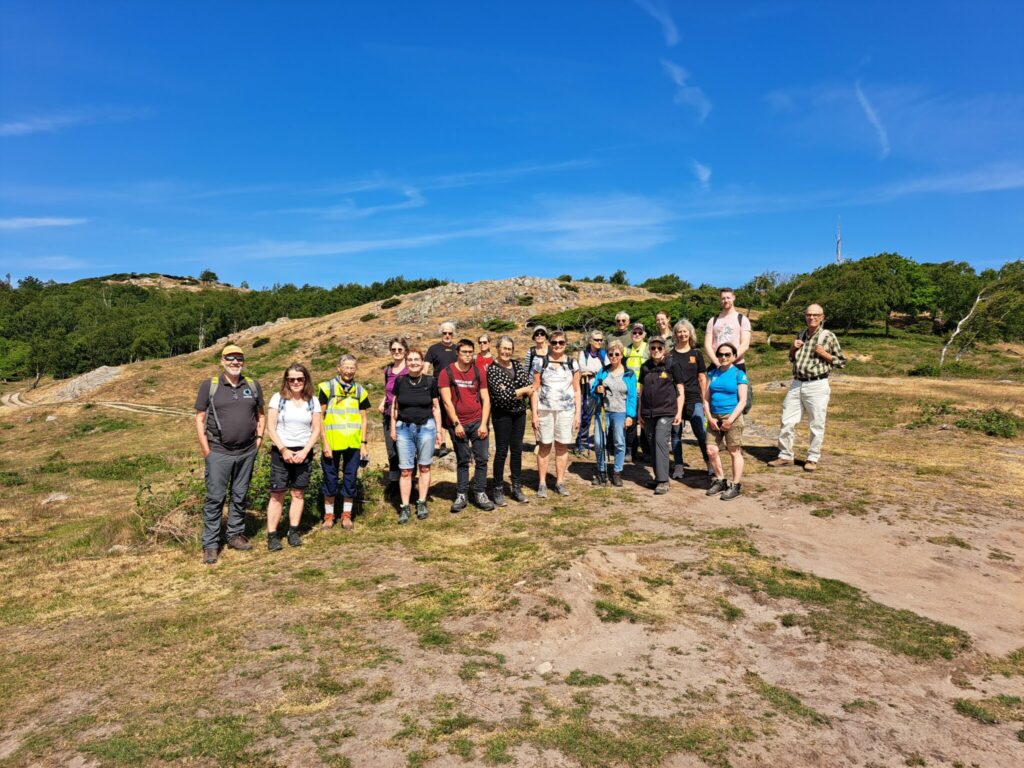 At Kullaberg lighthouse there were speeches and handover of the new LQT certificate.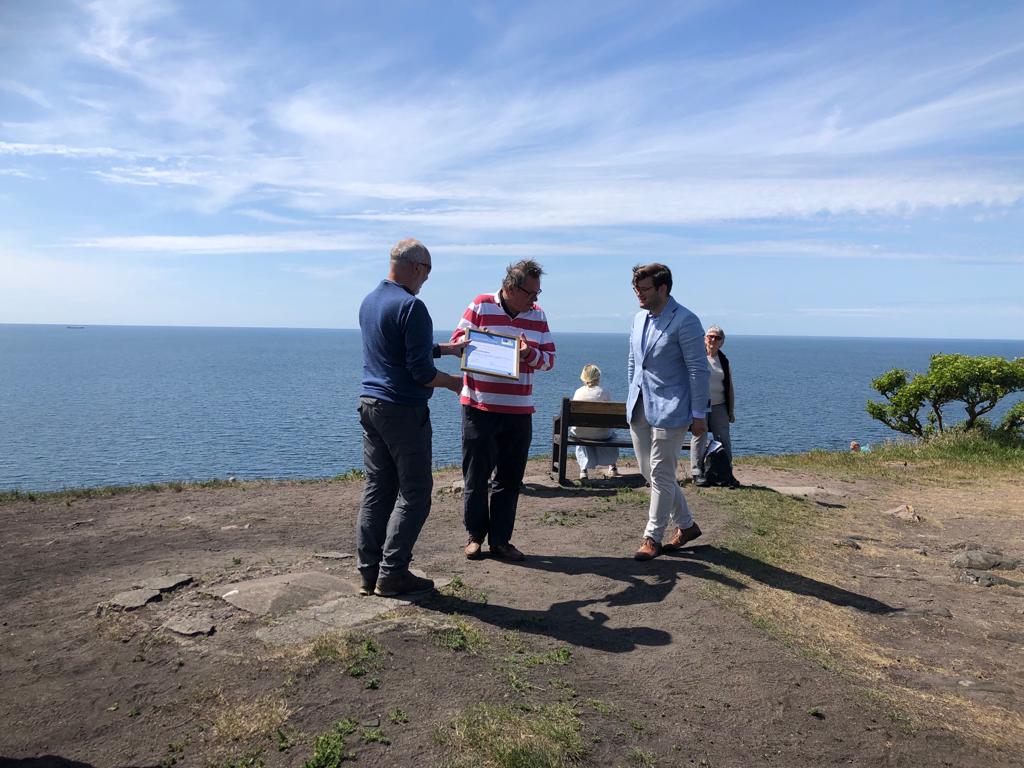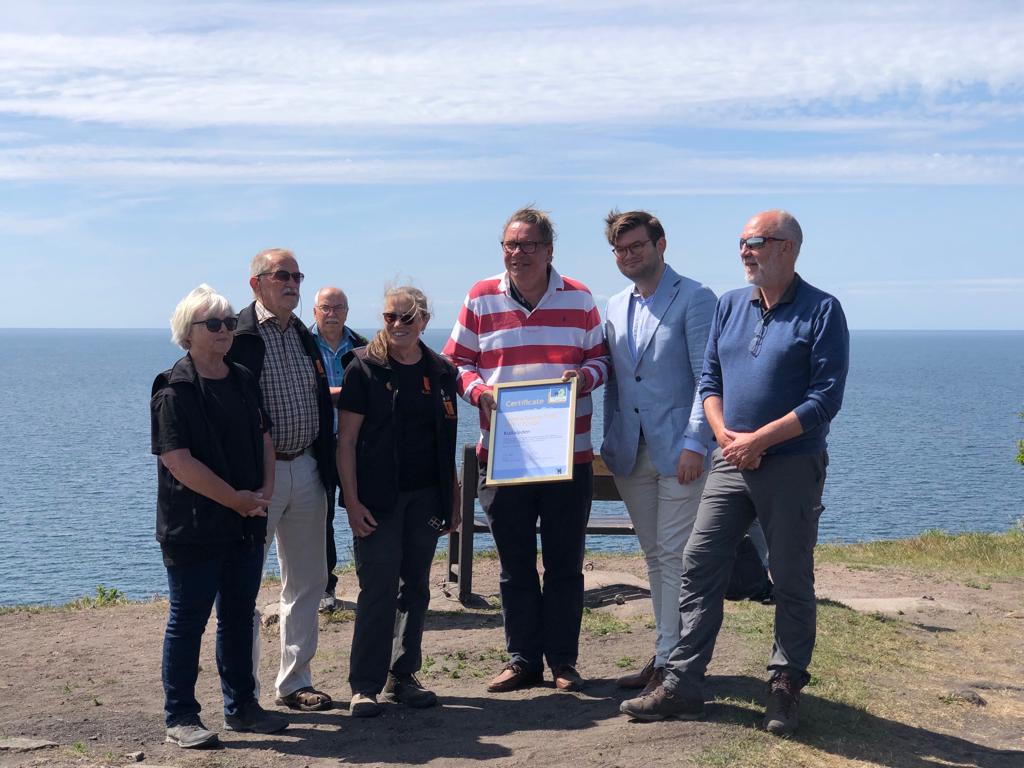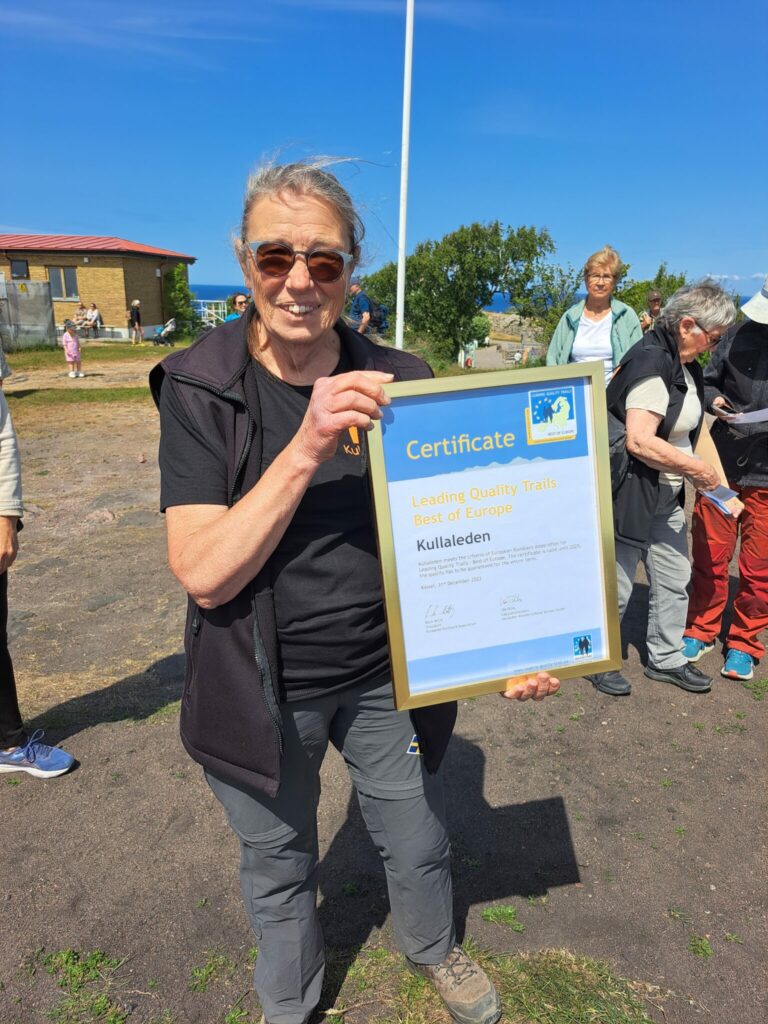 Steen Kobberø-Hansen from the ERA Board held a speech before handing over the certificate to the Swedish officials.
Here is a summary of his speech:
Dear friends and hikers,
Today, we celebrate the recertification of Kullaleden as a Leading Quality Trail – Best of Europe for the third time, as well as its 10th anniversary! This remarkable achievement highlights the exceptional quality and beauty of Kullaleden.
Over the past decade, Kullaleden has provided countless hikers with unforgettable experiences, connecting them with nature and our shared heritage. This success is a result of the collective efforts of volunteers, conservation organizations, the tourism industry, and the local community.
As we commemorate this milestone, let us renew our commitment to preserve and protect Kullaleden and its surroundings. Together, we can promote sustainable tourism and create a better future for generations to come.
Congratulations to Kullaleden on its recertification and 10-year anniversary! Let us continue to explore, cherish, and safeguard this remarkable hiking trail.
Thank you.
After the speeches and handover there was served a 10 meter long Kullaleden cake and coffee.
Thanks for a great day 👍👍